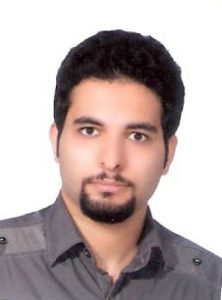 Faculty of Electrical Engineering of Warsaw University of Technology hosts Dr Mohammad Hosein Holakooie from Karaj, Iran. Dr Holakooie has received 2-years post-doctoral scholarship from The Polish National Agency for Academic Exchange within Ulam Programme.
His application has been awarded as only one from among six applications to Warsaw University of Technology as the hosting institution. His research will be focused on multi-phase induction motor drives. His scientific activity in WUT is undertaken under the supervision of dr hab. Grzegorz Iwanski, from Institute of Control and Industrial Electronics.
The main objective of the post-doctoral research project is to develop and investigate effective multi-phase induction motor drive systems under both healthy and faulty operating conditions. Some critical points tied with multi-phase electric drive systems in terms of robustness, harmonics, and reliability will be adequately addressed in this project. Among these concerns, the robustness of the controller against parameter variations as well as external disturbances is of paramount importance. In essence, parameter dependency of the controller is an inevitable and unfavorable feature, which can dramatically degrade the robustness of the drive system. In order to enhance the tracking performance and obtain a high level of robustness to the parametric uncertainties and external disturbances, the cutting-edge control strategies will be developed.