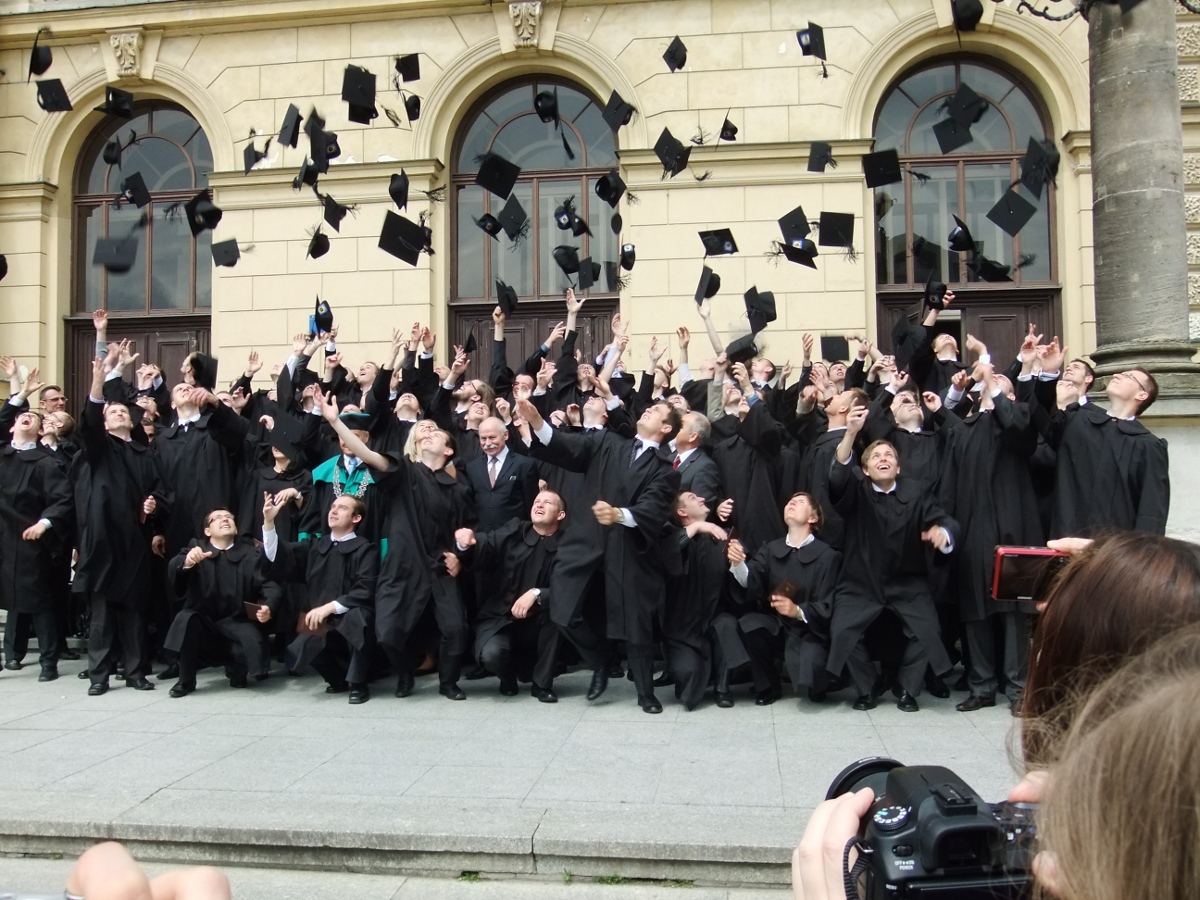 Dear Graduates of the Faculty of Electrical Engineering!
We have a pleasure to invite you to the graduation ceremony at the Warsaw University of Technology.
The event will take place on Saturday, June 15th, 2019, in "Stara Kotłownia" Building. We also invite you with accompanying persons.
Agenda:
8:30 preparation of Graduates for the ceremony (assignment of tog etc.),
10:00 welcome of Graduates and Guests,
10:10 speeches of the Deans of EE WUT,
10:30 graduates ceremony,
11:00 speeches of the representatives of the Graduates,
11:10 Gaudeamus,
11:15 photographs,
11:30 a ceremonial glass of champagne.
All those willing to take part in this ceremony are kindly requested to send an application by e-mail to wojciech.urbanski@ee.pw.edu.pl by June 10, 2019 at the latest.
In the application, please provide: : Name and Lastname, student number, degree of completed studies (I – engineer, II – MA), field of study, the year of the graduation, the anticipated number of accompanying persons.
PLEASE NOTE: please register in advance with the Students Registration Department (Main Building, room 14) in order to receive the diploma and supplement. Upon receipt of documents, it is necessary to present an ID card, submit a circulation card and a student ID. The Student Register Department is open: Mondays and Thursdays 9:00 -15:30, Tuesdays and Fridays 9:00 – 13:00; telephone numbers: 22-621-41-05, 22-234-73-81; e-mail: des@pw.edu.pl.