Scientists, business and technology parks of eight countries along the Baltic shores are working on a project known as BalticLSC (Baltic Large-Scale Computing) to improve the efficient use of high-performance computing. The Faculty of Electrical Engineering of the Warsaw University of Technology is the Consortium Leader.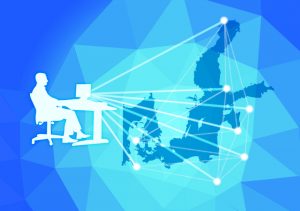 "Our objective is to support innovation, primarily for small and medium-sized enterprises, and to leverage excessive computing capabilities of large companies," says WUT Professor Michał Śmiałek, D.Sc., Eng. of the Faculty of Electrical Engineering, who is the BalticLSC Consortium Coordinator.
According to a report by PRACE (Partnership for Advanced Computing in Europe), the European Union loses 2% to 3% GDP annually due to lagging in the application of advanced computing methods. Those indicators are even worse for the Baltic states. The BalticLSC project is to improve this.
"Our project focuses on three main areas: providing computing capabilities to those who need them; identifying areas were these capabilities could boost competitiveness; and managing excessive capabilities to the benefit of the providers," explains WUT Professor Bartosz Sawicki, D.Sc. Eng. of the Faculty of Electrical Engineering, who leads the BalticLSC system implementation team.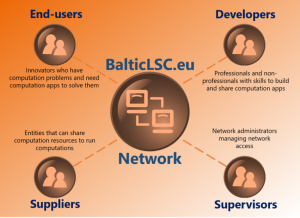 The project is to be tailored to the needs and expectations of its users as much as possible. To gain an insight and a better understanding of what these are, scientists are holding free workshops "Big Computing for Smaller Entities". The information harvested this way will help them design solutions to address the actual challenges and issues faced by companies, institutions and innovators.
The whole article in English can be read on the WUT website >>>