The Faculty of Electrical Engineering and and the Requirements Engineering Association invite to the 5th edition of the Conference Requirements Engineering and Business Analysis – KIWAB, which will take place on June 10-11, 2019 in Warsaw.
KIWAB is a conference for analysts, requirements engineers, product owners and all those who are involved in creating products. The aim of the conference is to meet two worlds: business and IT, exchange of experience but also to improve the quality of software produced in Poland. It is possible by presenting the best practices, but also tools that improve the work of analysts and requirements engineers (business and system analysts).
Conference Requirements Engineering and Business Analysis is 2 days of intensive exchange of knowledge and experience. 1 day – workshops, 2 day – lectures. The full agenda can be found on the event's website: https://kiwab.pl/agenda/
Conference Organizers: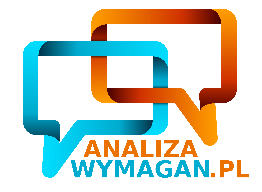 The Faculty of Electrical Engineering is a partner of the KIWAB conference from its first edition in 2014. Moreover, as part of cooperation with the Requirements Engineering Association, the Faculty of Electrical Engineering conducts workshops on requirements engineering for students from the field of Applied Computer Science in the specialty of Software Engineering. Joint student projects are also run, in which Associate Members act as the awarding entity and joint post-graduate studies in Business Process Engineering. Business Intelligence.